Extended Order Statuses – Coming Soon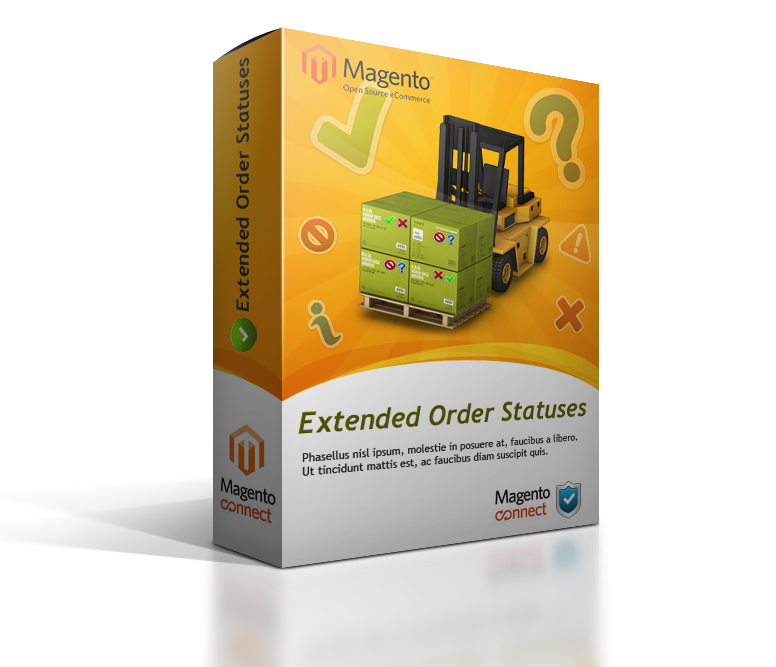 One of the most limited aspects of Magento is the ability to separate the shipment and payment statuses.
Magento allows you one generic order status. Most businesses, have to deal with payment terms (accounts receivable), backorders, shipment delays, or other complications that make keeping track of orders a complicated mess.
With Lucid Path Consulting's new Extended Order Statuses module, you can easily and quickly sort through orders based on any combination of shipment & payment statuses.
Thanks again for going above and beyond with this module. Legendary!

-Jesse H., King Sports Industries
| | | | |
| --- | --- | --- | --- |
| Feature | Ours | Theirs. 1 | Theirs 2 |
| Change order status to any status | | | |
| Specify & add custom order status titles | | | |
| Statuses visible from front end and back end | | | |
| Intuitive design & interface | | | |
| Easy Installation via Magento Connect | | | |
| Conforms to Magento's accepted module specifications | | | |
| Allows separation of Shipment vs. Payment Statuses | | | |
| Automatically changes both shipment & payment status on cancellation, shipment, etc. | | | |
| Custom report sorts orders by status variations (i.e. shipped/unpaid, etc.) | | | |
| Shows dual order statuses (Shipment & Payment) in Order Grid | | | |
| Built to complement Lucid Path Sales Rep Commission Module | | | |
| | 59.99 | ~$62.50 | $69.99 |
Tested With:
Basic: Community Edition 1.4-1.7
Pro: Community Edition 1.5-1.7
Now compatible with Magento Enterprise! Custom Installation Required.
Please Contact Us for a quote on any custom work you wish to incorporate.
Manual installation may be required for 1.4.1.
1. This is an agreement between Licensor and Licensee, who is being licensed to use the named Software.
2. Licensee acknowledges that this is only a limited nonexclusive license. Licensor is and remains the owner of all titles, rights, and interests in the Software.
3. This License permits Licensee to install the Software one (1) Magento web store per purchase. Licensee will not duplicate, reproduce, alter, or resell software.
4. This software is provided as-is with no warranty or guarantee whatsoever.
5. In the event of a defect or malfunction of the software, refunds or exchanges will be provided at the sole discretion of the licensor. Licensor reserves the right to refuse a refund, and maintains the policy that "all sales are final."
6. LICENSOR IS NOT LIABLE TO LICENSEE FOR ANY DAMAGES, INCLUDING COMPENSATORY, SPECIAL, INCIDENTAL, EXEMPLARY, PUNITIVE, OR CONSEQUENTIAL DAMAGES, CONNECTED WITH OR RESULTING FROM THIS LICENSE AGREEMENT OR LICENSEE'S USE OF THIS SOFTWARE.
7. Licensee agrees to defend and indemnify Licensor and hold Licensor harmless from all claims, losses, damages, complaints, or expenses connected with or resulting from Licensee's business operations.
8. Licensor has the right to terminate this License Agreement and Licensee's right to use this Software upon any material breach by Licensee.
9. Licensee agrees to return to Licensor or to destroy all copies of the Software upon termination of the License.
10. This License Agreement is the entire and exclusive agreement between Licensor and Licensee regarding this Software. This License Agreement replaces and supersedes all prior negotiations, dealings, and agreements between Licensor and Licensee regarding this Software.
11. This License Agreement is governed by the laws of California, applicable to California contracts.
12. This License Agreement is valid without Licensor's signature. It becomes effective upon the download of the Software.
Simple and quick installation. Easy to use and configure. Quick response to support questions. What more can you want?!

Hans D., WebsiteTemplatePros
How Does It Work?
Our module hides the existing Order Status functionality of Magento, replacing it with new, dual order status selectors. Every order is given a Shipment and a Payment status, each of which can have custom statuses added to it. Orders can be sorted based on the combination of statuses, either in the Order Grid or through our custom Order Status report.
Purchase today and see how Lucid Path's Extended Order Status Module puts you back in control of your orders.
Installation is automated through Magento Connect – Simply go to http://yoursite.com/downloader and upload the downloaded files where it says "Direct package file upload." Installation will be completed on the server automatically. For modified stores, professional installation available at $100/h.
All sales are final
Lucid Path cannot guarantee compatibility with third party modules. In the event of a conflict, we can repair your installation at a rate of $100/hour