Next Gen Inventory System
In 2010, Jonathan and Yuriy began developing a next-gen eCommerce suite for use at JleviSW.com. Though the eCommerce functionality was never completed due to budgetary constraints, the inventory and supplier management components that resulted from the project were truly astounding. With a very small budget and a very large number of hours, Levi and Malov were able to develop a holistic approach to the complex world of drop-shipping and multi-vendor eCommerce.
The resulting system was implemented at JleviSW as a stand-alone inventory system, and was linked with the existing customer, order, and inventory databases to provide a complete intranet for their supply chain management.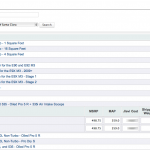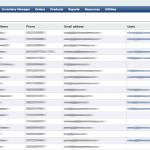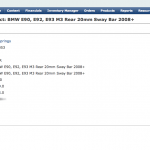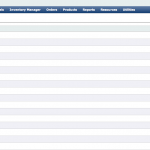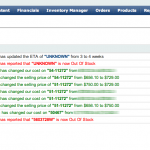 Built by individuals with real-world experience in the fields of inventory, supply-chain management, and drop-shipping, the system boasts a number of features wholly unavailable in the industry today:
Multi-vendor inventory management, allowing vendors to compete against one another on price and availability
Micro-Site functionality allowing vendors to view limited data and update information (based on their permissions)
Suggest-a-Product functionality allows vendors to do the grunt work of adding new products to the website (pending admin approval)
Rugged functionality to account for special orders, backorders, overstock, and pricing changes
Sophisticated adaptations to allow vendors to log in and manage their own product "feeds" by XML, Graphical User Interface, or CSV data entry methods
An integrated supplier relationship management tool, allowing vendors to update their own contact information and product offerings
Easy-to-use color coding system to notify when information may be old or outdated
Automated email warnings, alerting suppliers to update their products or risk being removed from the supply chain
A live dashboard "feed" allowing employees to see suppliers' changes to prices and availability in real time
Permissions functionality allowing different levels of overrides for company employees
A lightweight and fast Ruby-on-Rails operating environment that requires no desktop software, works on all modern browsers, and dynamically updates information and notifications
Extensive use of next-gen technologies such as AJAX, Javascript, jQuery, and Ruby.
This system is not sold as a finished product, however, it can be integrated into your own eCommerce suite. Contact Us for more information or to request a quote.